Related Pages
Biological Engineering research at Caltech focuses on the application of engineering principles to the design, analysis, construction, and manipulation of biological systems, and on the discovery and application of new engineering principles inspired by the properties of biological systems. In addition, the Donna and Benjamin M. Rosen Bioengineering Center supports bioengineering research through the funding of fellows and research projects across many disciplines. Areas of research include:
Bioimaging Technologies
Biophotonics, advanced imaging technologies, computational image analysis, noninvasive biomedical imaging, single-molecule technologies, flow-field imaging technologies, in situ amplification.
Biosphere Engineering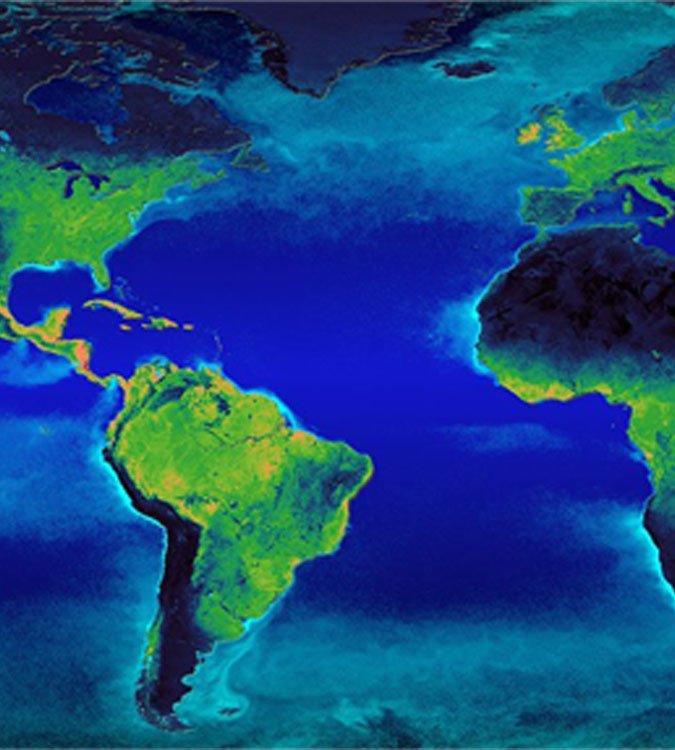 Up to now, planet Earth's environment (including climate, flora and fauna) has evolved mostly governed by `natural laws' (physics, random mutation, natural selection, competition of species, symbiosis etc.). Increasingly, Earth's environment is affected by human activity. One of the greatest challenges facing scientists and engineers today is how to contribute to mitigating and adapting to climate change.  At this point humanity needs knowledge to make informed choices, and technology to have better options. Caltech' s interdisciplinary strength allows biologists and bioengineers interested in environmental sustainability to collaborate with like-minded scientists across the institute to work towards innovative solutions.
Cell and Tissue Engineering
Multi cellular morphodynamics, principles of feedback between tissue mechanics and genetic expression, non-natural protein bio materials, cell-bio material interactions, developmental patterning.
Molecular Medicine and Diagnostics
Engineering immunity, cancer vaccines, AIDS vaccine, novel anti-cancer therapeutics, Parkinson's disease, nicotine addiction, microbiome perturbations in disease, molecular basis of autism, programmable chemo therapies, conditional chemo therapies, nano particle drug delivery.
Neuroengineering
Genetic tools for activating, silencing, and tracing neural circuits; optogenetic applications; multi-electrode devices; wireless recording; large-scale data analysis; computational modeling.
Synthetic Biology and Molecular Programming
Principles of biological circuit design, genetic circuits, protein engineering, noncanonical amino acids, nucleic acid engineering, rational design, directed evolution, metabolic engineering, biofuels, biocatalysts, elucidation of systems biology principles using synthetic systems.
Abstractions, languages, algorithms and compilers for programming nucleic acid function, molecular information processing, molecular complexity theory, free energy landscapes, metastable systems, self-assembly across length scales, algorithmic self-assembly, synthetic molecular motors, in vitro and in vivo nucleic acid circuits.